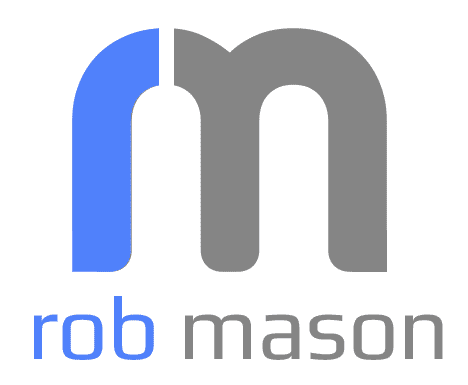 unshaming mental health struggles
MEET ROB
Hi there! Thanks for stopping by. My name is Rob and for over ten years I have suffered with the shame associated with chronic anxiety and panic attacks.
When my private world began to implode in early 2007, I was assigned a Mental Health Plan by my GP and engaged in numerous challenging and confronting counselling sessions.
By the grace of God, what I once thought would ruin my life, has in fact enhanced my life. Today, my pain of brokenness is my platform of service. As a Church Pastor and Sports Chaplain for nearly thirty years, I have had the privilege of walking alongside thousands of people struggling with their emotional wellbeing.
My new life purpose is to offer a potent and liberating three-word message:
SHAME OFF YOU!
Rob is an engaging communicator who speaks passionately from the heart. He delivers an insightful, enabling and fun filled presentation that is authentic and relatable. There will be many valuable takeaways the audience can immediately apply to encounter constructive change in their lives.
For all speaking enquiries please fill out the form below.
We will follow up with you within 48 hours.
The information and resources in this section will help you navigate courageously through the complexities and shame associated with your mental health struggles.
I don't offer you a silver bullet or a magical formula of recovery. There is no cookie cutter approach or one size fits all solution. I'm not a mental health guru and I don't have all the answers.
However, I have a story that is relatable and an approach that is down-to-earth and adaptable to your situation. Now is the time to slay our shame.
"Comparison is the thief of joy."Theodore Roosevelt I know firsthand that comparison is a thief of joy. Comparison leads to unnecessary stress and anxiety. Comparison can lead to superiority: I'm smarter than you I'm better than you...
read more
The SHAME OFF YOU devotion will take you on an eight-day pilgrimage for your soul, embracing the ancient wisdom of the Biblical narrative and a diversity of spiritual practices such as meditation, reflection, prayer, and confession. Are you ready to be a shame buster? Start reading and start moving in partnership with the Holy Spirit into shame-free living.
Access the SHAME OFF YOU devotion on YouVersion today.
Unshaming Mental Health Struggles
The Shame Off You Book focuses on the shame connected with mental health struggles. It will take you on a pilgrimage for your soul, embracing the ancient wisdom of the Biblical narrative of shame and grace.
Underlying this ancient and timeless wisdom is a down-to-earth biography of Rob Mason's journey of steadfast faith in God while navigating through the turmoil of shame, chronic anxiety, and panic attacks. Be assured that this book is readable, relatable, and profoundly practical.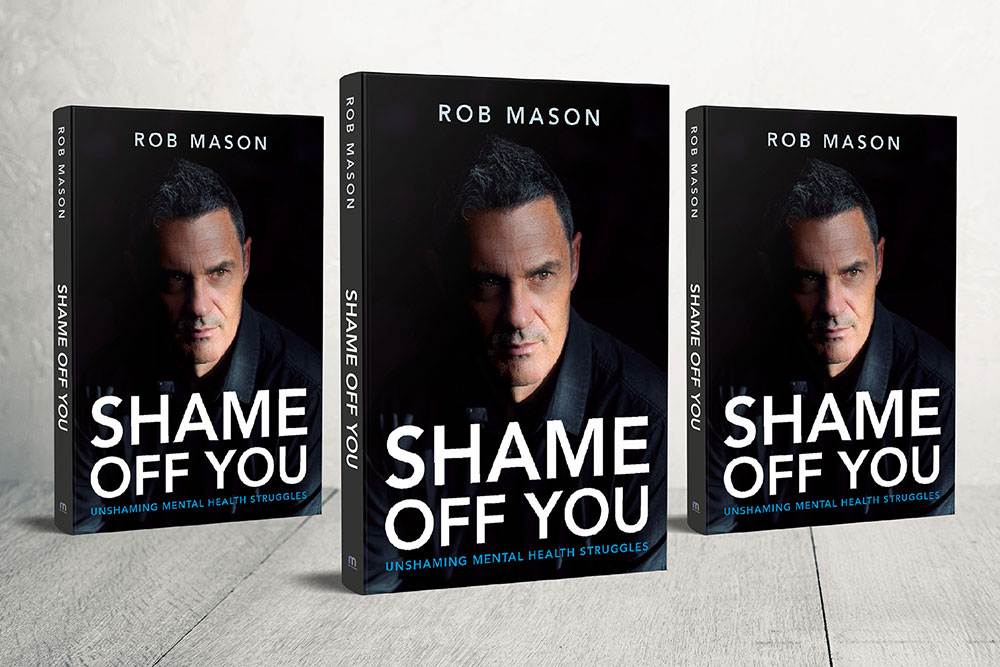 Mentoring is a partnership that is relational and conversational.
Through our mentoring relationship, I will:
1. Offer you insights from my experience and extensive research
2. Ask you questions to increase self-awareness and discern next steps
3. Provide personal support and encouragement
'Under the Rug' Podcast is hosted by Christian, Certified Life Coach & Author Nalini Tranquim
In a recent interview, I had the privilege of speaking with Rob Mason, a Mental Health Advocate, Speaker and Author of 'Shame Off You,' where he addresses shame that is often connected with mental health struggles.
Whilst preparing the interview for release and revisiting our discussion, I couldn't help but think 'This is going to help someone today'.
You can listen to the 'Under the Rug' interview in audio or video form.
Rodney Olsen hosts inspirational guests who are kicking against the darkness until it bleeds daylight
In a world of frantic busyness and increased anxiety, Rob Mason's book Shame Off You deserves to be on everyone's bookshelf.
As well as telling Rob's personal story of anxiety and shame, it's a practical book that will hand every reader the keys to begin a journey towards better mental health.
You can listen to the 'Bleeding Daylight' interview in audio form.
Rob Mason has a great track record at moving an idea to actual reality. He has been blessed with a compassionate heart for our community and the determination to follow through. He has over three decades of experience working alongside people and in communities and I am sure that his new venture to continue the journey to destigmatise mental health will be an important adjunct to improving the mental well-being of Australians.
Rob Mason is a skillful communicator who shares his personal journey with insight and pathos. He has an ability to connect with everyone's day-to-day life and provide solutions for moving through difficult seasons and challenging times. Let him loose in your church or organisation, you will not be disappointed.
When we keep our mental health struggles secret, they don't go away… they spread and cause greater problems down the road. Let Rob Mason's life and story guide you towards the joy of a shameless journey, starting today!
I have known Rob Mason for many years and know him as a Christian leader of great integrity, who has ministered with very good communication, relational and creativity capacities.
Kindness, warmth and humour pepper Rob's communication style. He's a cool guy who is willing to talk about the uncool stuff of life. Rob has the unusual gift of being able to connect to a crowd, a crew or just you.
All material on this website is provided for your information only and may not be understood as medical or health care advice. See Terms of Service.
Please consult your doctor or qualified health professional if you have any questions or you are suffering from any medical or psychological condition.