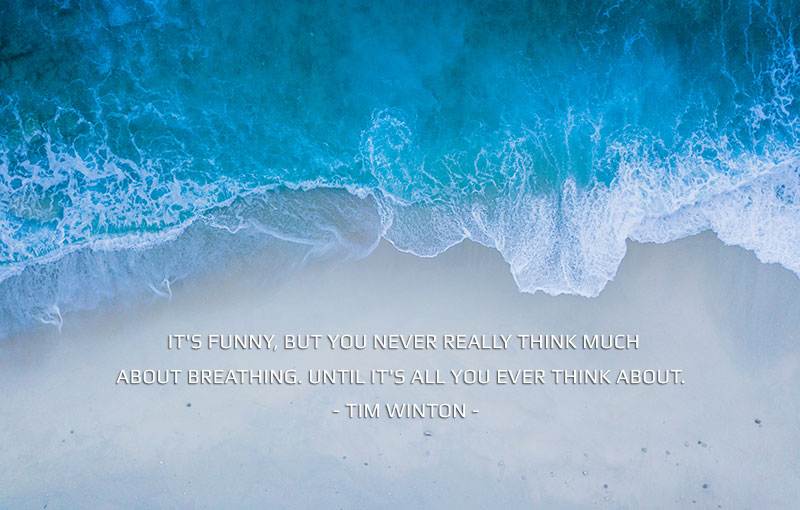 Last week I wrote about the nature of panic attacks. Check out Panic Stations – Part One
As promised, I now want to reveal some of the ways I have learnt to manage anxiety and panic attacks. During my first counselling session in early 2007, I learnt my first breathing exercise and how effective breathing can help reduce stress in my life.
There are many people who regularly think about their breathing:
Elite athletes
SAS and Navy Seals
Buddhist monks
Sufferers of anxiety and panic attacks
So, what's the big deal about breathing? Below are just some of the benefits of deep breathing:
Slows down your heart rate
Lowers your blood pressure
Improves your concentration
Reduces your stress before an exam, public speaking or sleep
Reduces the impact of a panic attack
BREATHERCISE
3:3:3
This is the breathing exercise I first learnt from my Counsellor. This exercise is ideal if you have never performed a breathing exercise before.
Breathe in for the count of 3
Hold your breath for the count of 3
Exhale for the count of 3 
Repeat this breathing exercise for 3 minutes, twice a day
4:2:6
Breathe in for the count of 4
Hold your breath for the count of 2
Exhale for the count of 6 
Repeat this breathing exercise for 6 minutes, twice a day
BREATHING TIPS
To ensure you get the most out of the breathing exercises, think through the following tips.
Breathe slowly through your nose
Breathe slowly through your diaphragm or belly
Visualise a peaceful scene while breathing
Focus on gratitude while breathing
Mediate and repeat life-giving phrases while you breathe
Examples:
God is my strength
Fear not; God is with me
Be still and know God
He restores my soul
Over the past ten years, a daily routine of deep breathing exercises has significantly improved my wellbeing and reduced the impact of panic attacks.
The bottom line: how you breathe influences how you feel.
However deep breathing isn't the silver bullet in managing anxiety. Stay tuned for further approaches to improve your emotional wellbeing over the next few weeks.
"Comparison is the thief of joy."Theodore Roosevelt I know firsthand that comparison is a thief of joy. Comparison leads to unnecessary stress and anxiety. Comparison can lead to superiority: I'm smarter than you I'm better than you...
read more